Golf
An Easy Guide to Buying Your First Golf Gear – Golf News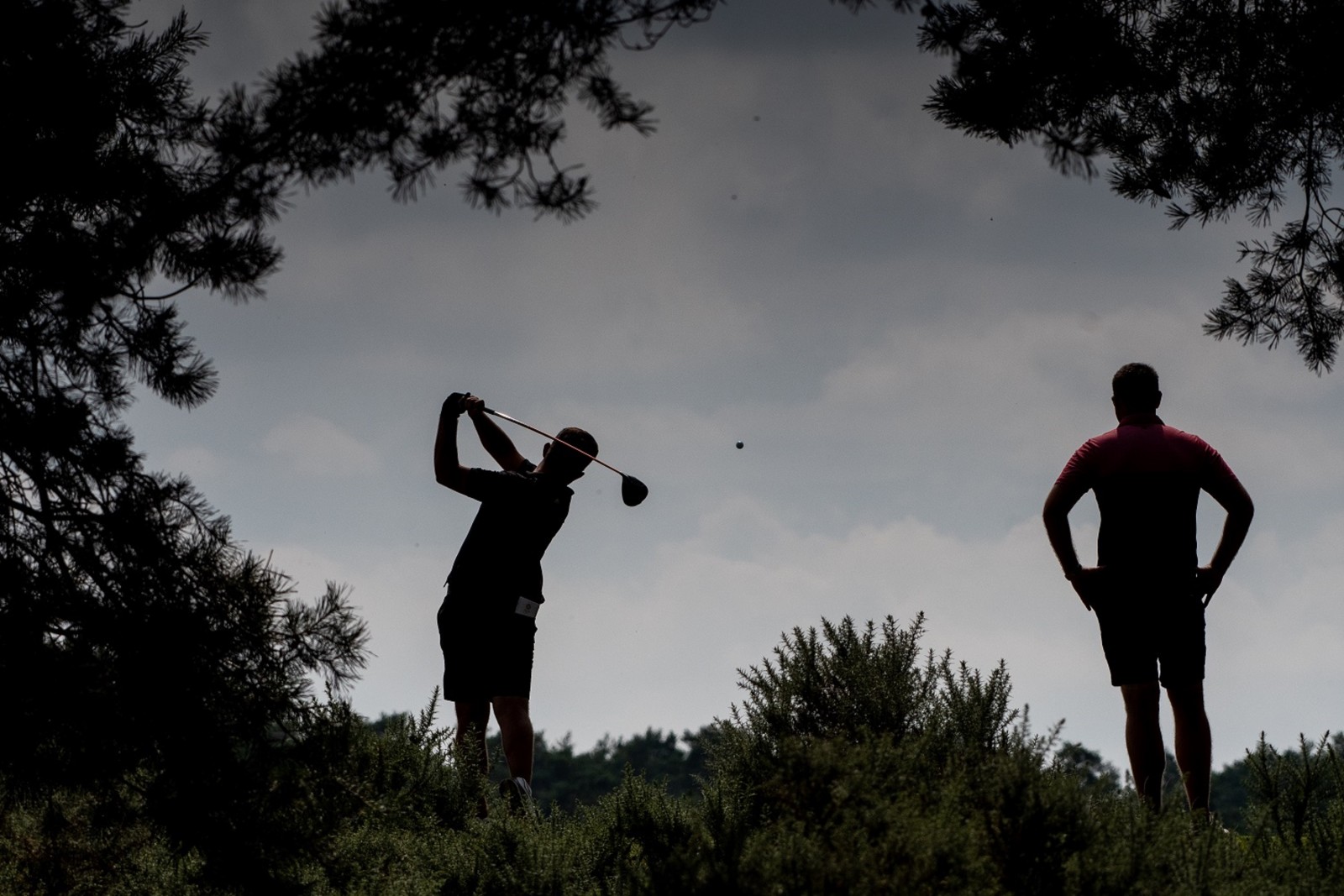 What should you pick for your first set of clubs if you're new to the game? Read this article to find out.
Golf is regarded as a refined sport with a high level of etiquette. If you enjoy golf, you've probably been inspired by some of the game's most elegant players, such as Tiger Woods, Jack Nicklaus or Gary Player who make the game look so simple. Is it, however, really that simple?
Golf can be frustrating to learn, especially if you are a beginner with the wrong equipment. That being said, it isn't easy to find the right golfing gear with all the confusing information about it online. That is exactly why we are here.
It's easy to get carried away when you walk into a store and see all of the golf equipment without knowing what it is or what you need. Don't worry, this article will walk you through the essential golf equipment you'll need as a beginner. So let's get started.
The Basic Golf Gear for a Beginner
As a beginner, you'll want the best golf gear to get started. Yet there are numerous things that you do not need initially. This guide will tell you exactly what you should and shouldn't buy, as well as how to put together a golfing gear package that meets your needs and is budget- friendly.
Golf Clubs
As a beginner, you may be apprehensive to invest in a set of golf clubs because your swing will vary over time, and you will eventually require a new set. This is why it's critical to learn the right length, weight, and flex for your swing, as there are a variety of low-cost options available to get you started.
You don't need a whole set of clubs when you first start, but you do need the ones that will fit you. Here is what you need:
A wood club, which might be a driver or a fairway wood
A hybrid club
An iron club
At least one lofted wedge
A putter
The shop where you purchase your clubs should be able to get you into a static fit that will not compromise your body posture, which is essential for a beginner.
Proper Attire
As previously said, gold is a game of etiquettes, and hence there is a dress code that must be followed. Golf shoes and a collared shirt/T-shirt are mandatory.
Shoes
Golf shoes can be found at a reasonable price. You don't have to spend a lot of money on them. You may acquire them at your local store or for a significantly lower price on Amazon. They endure a long time and are of good quality. Keep in mind that if you frequently play from the rough, they will become dirty and worn.
Shirts
The majority of golf courses require that you wear a collared shirt. You could look for a genuine athletic golf shirt, depending on your preference. They keep you cool in hot weather and feature an SPF rating, so you don't have to wear sunscreen on your hands, which makes holding the clubs more difficult. The alternative option would be a regular collared shirt that you like in a solid color.
Golf Gloves
Gloves are an essential item to have in your golf equipment bag. While playing golf, your hands might become extremely sweaty. This means that unless you deal with the sweat, you won't be able to grip your clubs.
Golf gloves are inexpensive and last a long time, so you won't need to buy new pairs for months unless you want to have a variety of styles to match your personality. They're easy to find in your local box store for around five or six dollars.
Hats
A hat is another item that most experts suggest you bring. When you're under the trees, it will shield your eyes from the sun and prevent branches, squirrels, and other critters from falling on your head.
Ball Marker
The next item you'll need is a ball marker. You don't have to spend a lot of money on it; you can get two for a few cents. It is vital to mark your ball's position on the green, and it is required by the rules of golf, so don't leave home without it.
Golf Balls
Golf balls and tees are a fairly apparent item on your kit, but there is something you should be aware of. You are not required to begin with brand new golf balls. After a few range sessions, many people recommend getting some used golf balls to start with .
That way, you're not practising with high-priced golf balls that are likely to end up in some pretty terrible locations on the course and never be seen again.
A Towel
A towel comes in handy because you'll need something to clean the dirt off your golf club between each swing. You should never try to hit a golf ball with a dirt clubface since the ball will not fly accurately. A towel is a must- have. Simply get a little carabiner and attach the towel to your bag.
The Extras
This is ultimately everything you'll need to get started. However, if you are a quick learner and a gearhead, you will want to keep a few extra items in your equipment bag that will make playing this game a tad more enjoyable.
Wire Brush
A steel wire brush is something that a lot of pros recommend. This complements the towel nicely. It removes a lot of hard dirt and grime from the clubface that can't be removed with a cloth.
Golf Ball Washer
A personal golf ball washer is another item that golfers like to take with them. While some of you may believe it is unnecessary, a muddy golf ball will cause your ball flight to be inconsistent. This means you won't be able to consistently lower your score.
Alignment Tool
Another useful item to have is a golf ball alignment tool. These are available for a very affordable price at your local sporting goods store. They come with a marker that will draw a line on your ball to assist you in winning your putting. Therefore, it's referred to as a putting aid.
That's about everything a beginner needs. The items are very budget-friendly. When you reach an intermediate level, things might start getting a bit pricier as you may have to invest a little more in some new clubs and equipment to help improve your game.
Some Basic Rules for Beginners
As a beginner, you must comprehend the game's main goal, which is to move your ball from the starting point to the green and into the hole designated by a flag in the fewest number of shots possible. The hole encompasses the entire space between the starting point and the green where the physical hole is located.
Here are some things you should know.
From the beginning of each hole to the green and finally into the hole, the ball must be hit with standard clubs.
The ball must be struck by each player in turn, with the player whose ball is farthest away from the rest of the group going first.
When a new round begins, the player who took the minimum shots in the previous round should get the initial hit.
A lost ball, which includes balls striking beyond of bounds or into water hazards, incurs a one-stroke penalty.
You will have five minutes to find your ball, and if you can't, you will be penalized and will have to start over from the beginning position.
Only 14 clubs are available to players.
Players are not permitted to consult anyone other than their partner or caddy (one who carries your golf clubs) for advice.
The ball should be played in the same condition as it was found. Other than improving your typical stance to acquire a better swing angle, sight or area of ​​swing, you can't move, bend, or break anything fixed or growing.
If you're on a putting green, you can mark, lift, and clean your balls as long as they remain exactly as they were when you replaced them.
Repairing hole plugs or ball markings are also permitted. Spike markings on the putting line, however, cannot be repaired.
You Are All Set to Golf
Golf is an elegant sport. To many, it may look boring, but you shouldn't judge a book by its cover. Only those who step on the field and indulge in the physical excellence of this game truly understand its value, and with all the help we have provided you should soon be able to feel that too.
Just make sure you have the proper equipment, which doesn't necessarily have to be brand new, to begin with. Learn the basic rules, and with your fitted gear, you will become a proficient player in no time.
Happy golfing!